Management Team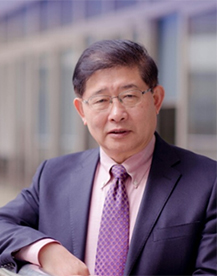 Y. James Kang, Ph.D.
Founder, Chief Executive Officer
China National One-Thousand-Talents Professor
Director, Regenerative Medicine Research Center, Sichuan University, China
Director and Chief Scientific Officer, Sichuan Regenerative Medicine Engineering and Technology Center, China
President, Sichuan 3D Bioprinting Institute, China
President and Chief Executive Officer, InnoRem, Inc, USA
Chief Executive Officer and Chief Scientific Officer, Revotek, Inc, China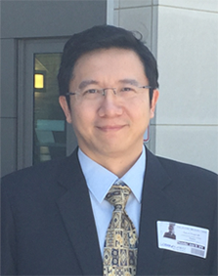 Michael Chen
Founder, Chief Operating Officer
Rich experience in clinic work with an in-depth understanding of medical industry in China. The well-informed knowledge of the new drug research and development in the international market, the industrialization of innovative medicines, and the application for new medicine. The expertise in project evaluation and acquisition, certification of new products, market development, and establishing partnership with multinational pharmaceutical companies.
Prior to joining Innolife, Mr. Chen worked as a attending Doctor of Spine and Spinal Cord Department of China Rehabilitation Research Center; General Manger of Beijing Oriental Health Quotient Co., Ltd; Product Manager of SinoPharm Group Co., Ltd.; General Manager China of Woerwag Pharma GmbH & Co. KG, a German company; Deputy Investment Director of China Resources Pharmaceutical Group Limited.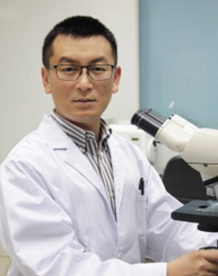 Pengfei Han, Ph.D.
Vice President for Research & Development
Long-term engagement in research of cardiovascular regeneration and translational medicine. Rich experience in pre-clinic research in new drug and device for cardiovascular regeneration. The expertise in establishment and evaluation of non-human primate model of human disease, and pre-clinical therapeutic assessment of new drug/device. The mastery of the new drug/device application and the industrialization of innovative medicines.
Prior to joining Innolife, Dr. Han worked as a principal investigator and postdoctoral fellow for cardiovascular translation medicine in Regenerative Medicine Research Center of West China Hospital. He achieved Ph.D. from Sichuan University and M.D. from Harbin Medical University.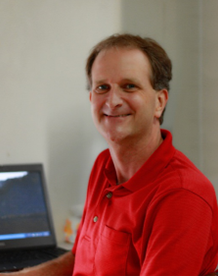 Craig A. Grapperhaus, Ph.D.
Chief Research Director
Professor and Vice Chair of Chemistry, University of Louisville
Visiting Scientist‐Regenerative Medicine Research Center, Sichuan University
Dr. Grapperhaus is expertise in inorganic and bioinorganic chemistry. He has a special interest in ligand-centered reactions, ligand modfication/functionalization, and ligand-centered catalysis. He is engaged in new active metal - ligand compound design and synthesis for a long time. Dr. Grapperhaus has rich experience in exploration of new drug design with targeted deliver. His research team employs a variety of techniques in bioinorganic mechanistic investigations, organic synthesis and DFT computation.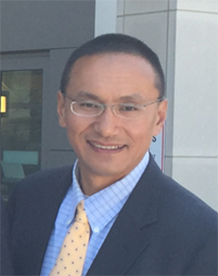 Daniel S. QI, M.D., Ph.D.
Executive Director, Clinical Research & Medical Affairs
Wealth of experience & expertise in strategizing, development, and leading the execution, oversight, and management of global clinical development programs and medical affairs topics with major pharmaceutical companies.

Prior to joining Innolife, Dr. Qi had led global clinical programs for J&J, Merck and GSK in the Clinical Research & Medical Affairs departments. During 1999-2003, he worked as project director and postdoctoral fellow in Johns Hopkins University Center for clinical trials. He also worked as a staff member of the Joint Clinical Pharmacology Institute of Shanghai Medical University, Huashan Hospital, and Zhongshan Hospital in Shanghai. Dr. Qi earned his medical degree from Shanghai Medical University School of Medicine (currently named as Fudan University School of Medicine) and holds a Ph.D. from Johns Hopkins University Clinical Trials Training Program.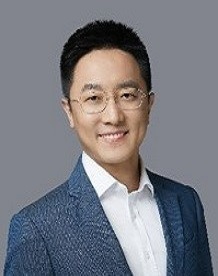 Gavin Li, DrPH Candidate
Vice President
DrPH from Johns Hopkins University, MBA of Renmin University of China, Bachelor of Clinical Pharmacy from West China University of Medical Sciences.
Gavin worked for Johnson & Johnson, Pfizer, Novartis and Yili Group which is the largest infant nutrition company in Asia. He has held several leadership positions in multiple departments including Sales, Marketing, Medical, Market access& government affairs, and R&D. Gavin led the establishment of the "Yili Maternal and Child Nutrition Research Institute". In Novartis, Gavin led the strategic transformation of the cardiovascular team, laying the foundation for the successful launch of the heart failure treatment blockbuster Entresto. At Johnson & Johnson, Gavin led a team to innovatively help patients access medicines, and won the "Global Value Demonstration Award".
Lucy Guo
Clinical Director
With more than 14 years of experience in clinical research, Lucy achieved expertise in Chinese and ICH clinical research related laws, regulations and guidelines.
She has worked in international CROs such as Covance, Syneos Health, PRA, and domestic innovative pharmaceutical companies including Beigene, and managed Global and multi-center phase II-III clinical studies.
Two of her past studies were approved by NMPA audit and NDA. The projects she has involved in covered multiple fields, including oncology, cardiology, respiratory, endocrinology, nephrology, ophthalmology, neurology, infection and other therapeutic areas. Additionally, she has participated in many company internal audits and third-party audits.